PE fresh air duct extrusion production line
Share
Issue Time

Apr 4,2019
Summary
In the 21st century,with people's pursuing of healthy life,create a healthy and livable indoor environment,air ventilation system are becoming more and more popular。Air ventilation pipe is the most important pipe component in the air ventilation system。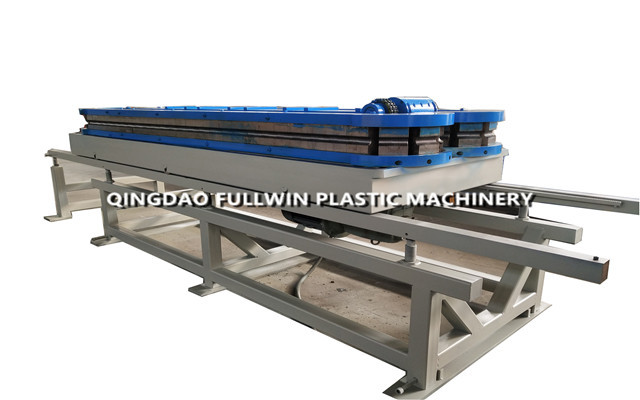 PE fresh air duct extrusion production line
In the 21st century,with people's pursuing of healthy life,create a healthy and livable indoor environment,air ventilation system are becoming more and more popular。Air ventilation pipe is the most important pipe component in the air ventilation system。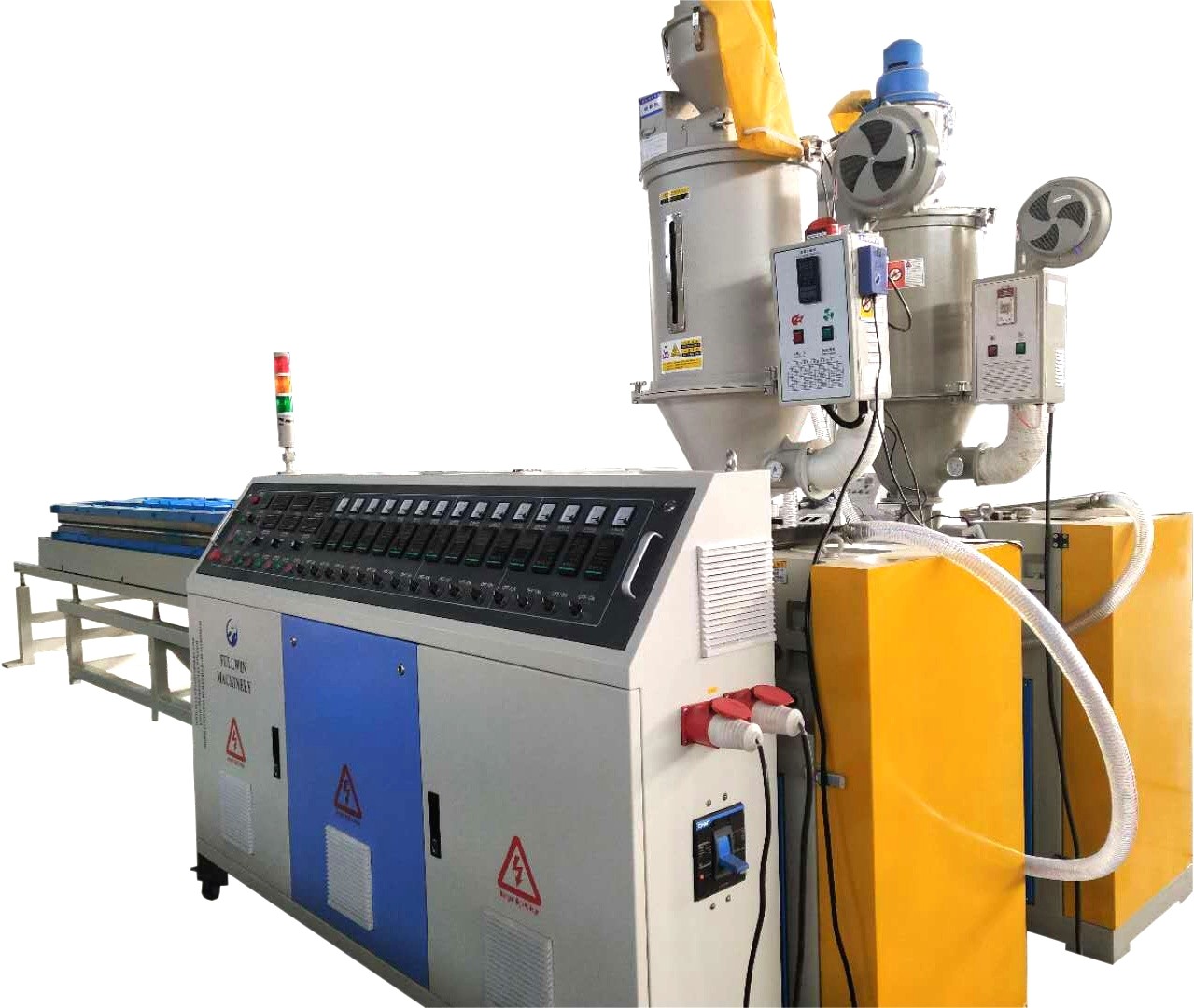 Qingdao Fullwin Machinery's Air Ventilation Pipe Extrusion Line which manufactured for ,has been running successfully in the factory 。The trail run is very successful,The operation of the production line is very smooth,have made beautiful pipe products come to the world。nice colour,just like people's pursuit of better life。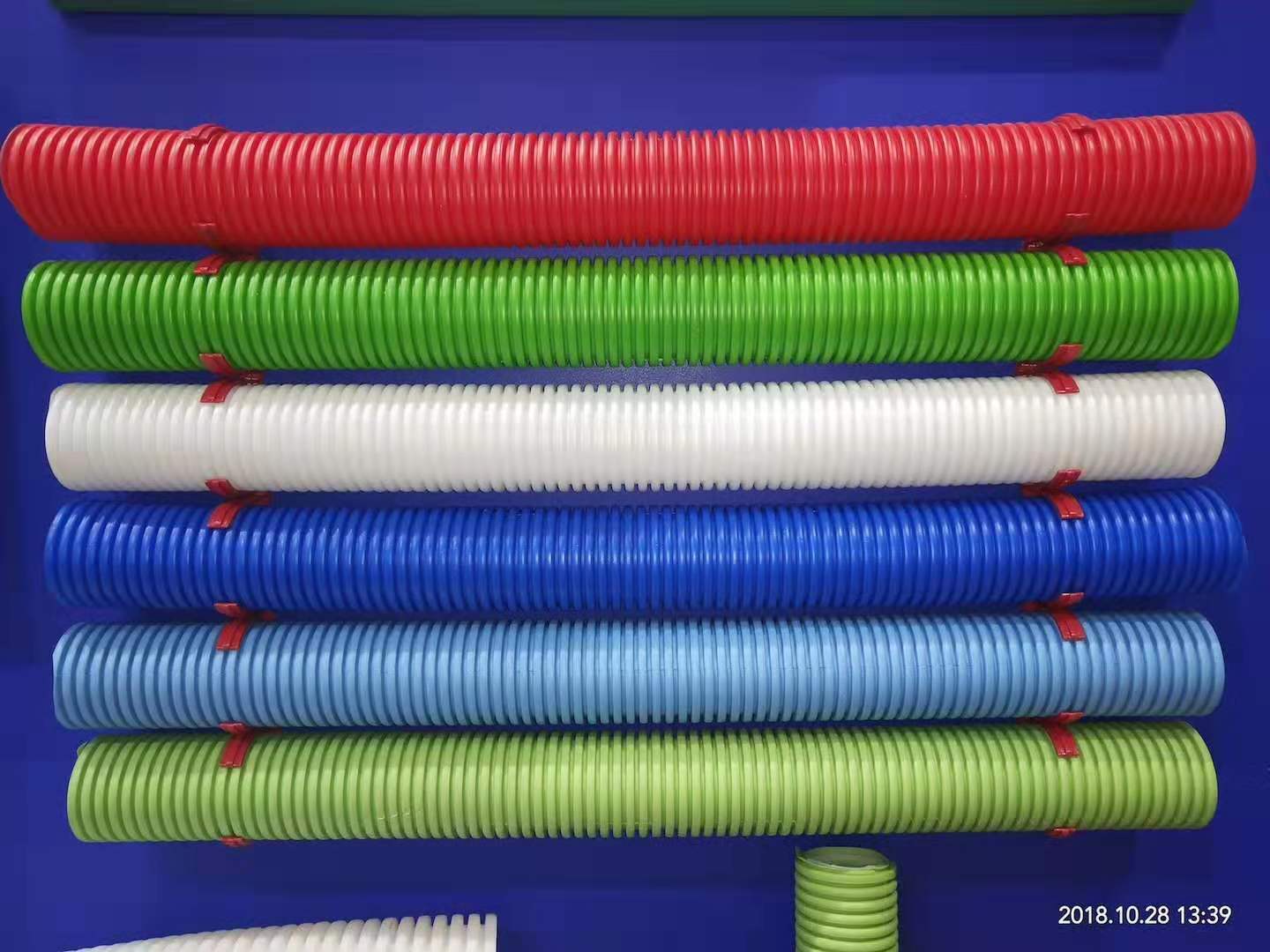 1) Special screw design against special air ventilation pipe material.
2) Advanced and Patented extrusion die head design against air ventilation pipes.
3) Qingdao Fullwin provide the structure design of Air Ventilation pipes (Turn-Key Solution for our customers).
4) By double ratio valves, achieve accurate control to air pressure for double layers of pipes.
5) The linear rails of corrugator machine, ensure the accurate movement with tolerance less than 0.02mm, and minimize the material loss during start up of the line.
6) Easy switch system to the blocks under vertical corrugator design.
7) Modular design to the equipments of the line, the mechanical frame of the extruders can ensure on-site installment for customers.
8) no need for personnel guarding, high degree of automation.
Trail running in factory is continuous running , high speed with water cooled , speed up to 4m/min . This speed is double or triple speed compared to normal corrugated pipe lines in the market. And it is stable running, rate of finished products is high when start running the equipment.
Pipe Features:

1)Easy installation and excellent flexibility.
2) Double wall hollow corrugated structure design, the inner wall is very smooth, easy to clean, low friction drag, soundproof and heat preservation.